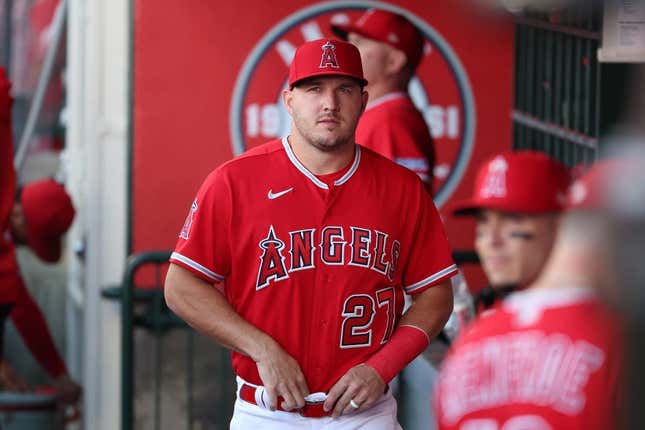 The Los Angeles Angels are open to trading Mike Trout if the All-Star outfielder wants to move on after spending his 13 years in the majors with the team, USA Today on Sunday.
Which Team USA player will have the most success this NBA season? | Agree to Disagree
The three-time MVP has exclusive no-trade rights as a player with at least 10 years of service and at least five with the same ballclub.
Trout, 32, said recently that he wants to privately discuss the organization's direction with ownership and executives. The Angels already are dealing with the impending free agency this offseason of another superstar, pitcher/outfielder Shohei Ohtani.
Trout has seven years and $248.15 million remaining on a 12-year, $430 million contract he signed in 2019.
He has played only one game since July 3 because of a broken bone in his left wrist that required surgery. Trout has played in 82 games this season, batting .263 with 18 home runs and 44 RBIs in 308 at-bats.
An 11-time All-Star and 2012 American League Rookie of the Year, Trout was the league's Most Valuable Player in 2014, 2016 and 2019 with nine Silver Sluggers to his credit.
For his career, Trout is batting .301 with a .412 on-base percentage, .582 slugging percentage with 368 home runs and 940 RBIs in 1,489 games. Injuries limited him to 36 games in 2021 and 119 games in 2022.
The Angels selected Trout in the first round (25th overall) in the 2009 MLB Draft out of Millville (N.J.) Senior High School.
—Field Level Media