Ole Miss coach Lane Kiffin faced a lawsuit in September after kicking junior defensive tackle DeSanto Rollins off the team for allegedly missing practices and meetings during a "mental health crisis."
A.J. Perez of Front Office Sports has now leaked an audio clip from a heated exchange between Kiffin and Rollins. Below is what Kiffin allegedly told Rollins in a meeting:
"If you were to come here, and you kept getting messages that the head coach wants to talk to you, and you say, 'I'm not ready to talk to him,' What f**king world do you live in? Go, get out of here. You're off the team. And guess what, we can kick you off the team, so go read your f**king rights about mental health, we can kick you off the team."
•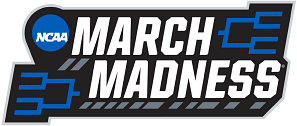 Two months ago, DeSanto Rollins filed a lawsuit against Lane Kiffin and Ole Miss for $40 million. The defendants of the potential litigation have motioned to dismiss the case, but Rollins' alleged Kiffin "ignored" indications that he was suffering from depression. The player also alleged racial and sexual discrimination in his lawsuit.
---
Why was Lane Kiffin mad at DeSanto Rollins?
The issue Lane Kiffin had with DeSanto Rollins was there was little to no communication between the two sides. Kiffin reportedly attempted to set up meetings with Rollins, but the defensive tackle would not show up.
Rollins suffered multiple injuries as a backup defensive tackle at Ole Miss. According to the lawsuit, he suffered a concussion in Spring 2022 and a right Achilles injury.
He claims he "suffered from severe depression, anxiety, frustration, embarrassment, humiliation, a loss of sleep and loss of appetite" due to the Achilles injury. He alleged no person from the football staff or athletic department provided Rollins with material addressing mental health.
On Nov. 28, 2022, Rollins had an exit meeting with defensive line coach Randall Joyner, who allegedly attempted to persuade him to enter the transfer portal, but Rollins declined. On Jan. 6 this year, Rollins' grandmother died, and that added to his depression.
On Feb. 27, 2023, Rollins met with Kiffin, who told the player he was moving from defensive tackle to scout team's offensive line due to not transferring. At that point, Rollins told Kiffin he was taking a mental health break, according to the lawsuit. Rollins' mother called the athletic trainer and requested a counselor to speak with her son.
DeSanto Rollins met with the counselor and was told in a follow-up session that Lane Kiffin wanted to meet, but Rollins proclaimed he was not ready. He did not meet with the coach until March 21. Rollins legally recorded the conversation with Kiffin's knowledge.