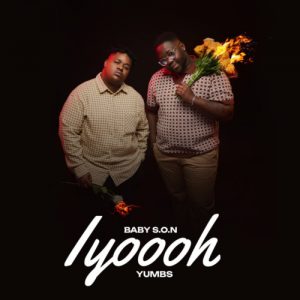 The deep and lyrical Afrobeat song "Iyooh" by Baby S.O.N. and Yumbs featuring Aliyen Stacy tackles themes of love and longing. With their harmonizing contributions, Baby S.O.N. and Yumbs give the song depth and create a multi-layered musical experience.
Rich melodies, pulsating percussion, and a smooth groove define the production, which is a perfect match for the lyrical substance, this song "Iyooh" demonstrates the breadth of feelings and subjects that Baby S.O.N, Yumbs, and Aliyen Stacy's music can communicate and is a testament to its expressive strength and emotional depth.
You can listen to "Iyooh" by Baby S.O.N & Yumbs ft. Aliyen Stacy here.