Pop Queen, Beyonce has taken to Instagram to share a rare photo with both of her parents, Tina Knowles and Mathew Knowles.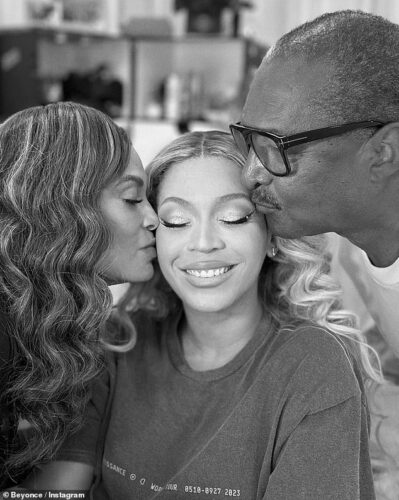 The 42-year-old music sensation, who had an intimate birthday party with family and friends, uploaded a slew of images from her celebration.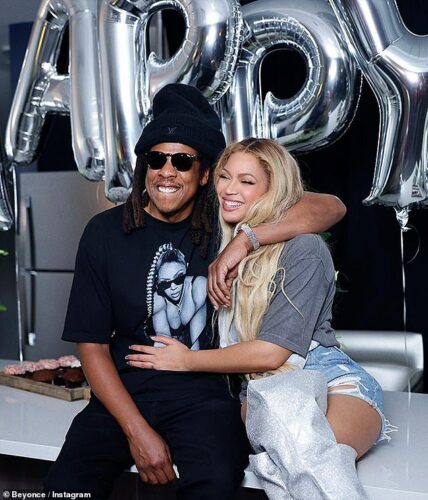 In the photo with her mother and father, the mother-of-three flashed a big smile on her face as her dad, 71, and mom, 69, kissed either side of her face.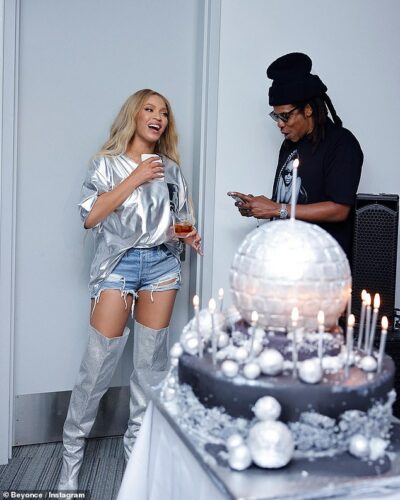 The singer was also pictured celebrating her special day with husband Jay-Z.