This offseason, the Milwaukee Bucks made a major change by bringing in Damian Lillard. While everyone knows what he can do from an offensive standpoint, one analyst ripped the All-Star guard for his play at the other end.
In trading for Damian Lillard, the dynamic of the Bucks went through a complete makeover. Before him, Milwaukee had one of the best two-way guards in the league in Jrue Holiday. Now, they have a point guard who can easily be targeted by opposing offenses.
Lillard has never been known as a positive defender, but one analyst put him on blast for a lack of effort. He feels the Bucks new star isn't committed to being any sort of help at that end of the floor.
•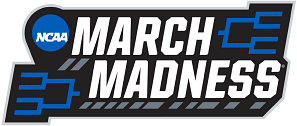 "No system works if the best players aren't committed, and at the moment, to suggest Lillard is uncommitted to playing defense would be an understatement," Brad Botkin wrote.
"In reality, the guy is playing some of the laziest, flat-out worst defense of his career, and that is really saying something for a guy who has always been a pretty apathetic defender. It's been borderline disgraceful at times."
Through his first five games with the Milwaukee Bucks, Lillard is averaging 23.0 points, 4.6 rebounds and 4.6 assists.
---
Damian Lillard is playing the worst defense of his career
Looking at the numbers, Damian Lillard is playing some of the worst defense of his entire NBA career. In terms of defensive rating, he's ranked towards the bottom of the league.
Swapping Jrue Holiday for Lillard has led to the Bucks taking a big drop on the defensive end. In previous year, they were typically among the best in the league when it came to defensive rating. Now, they rank 25th among 30 teams.
Milwaukee might have hoped that their offensive firepower would have hidden their defensive shortcomings, but that hasn't been the case. They're 12th best in the NBA, with an offensive rating of 112.0.
Even with strong defensvie anchors like Brook Lopez and Giannis Antetokounmpo, the Bucks defense has not been able to hide Lillard effectively. It's still early in the season, but they have to figure out a solution quickly.
The Bucks pushed all in on the trade, as they felt that it would get them back in the title picture. If they cannot figure out a way to defend as a team, their chances of reaching the Finals are slim.
Edited by Kevin McCormick