A defining feature introduced in Diablo 4 Season 2 Season of Blood is the Vampiric Powers. There are 22 powers available currently, which offer players different abilities that can be equipped on the Sanguine Circle slots. They can have a substantial impact on a character's combat prowess, affecting both damage output and survivability.
The effectiveness and suitability of these powers depend on your playstyle, character build, and preferred strategy. Each Vampiric Power serves a unique purpose and can be used regardless of your character's class. In this tier list, we've ranked all the Vampiric Powers based on their impact and versatility in different in-game scenarios.
---
Ranking all Diablo 4 Season of Blood Vampiric Powers in a tier list
1) S Tier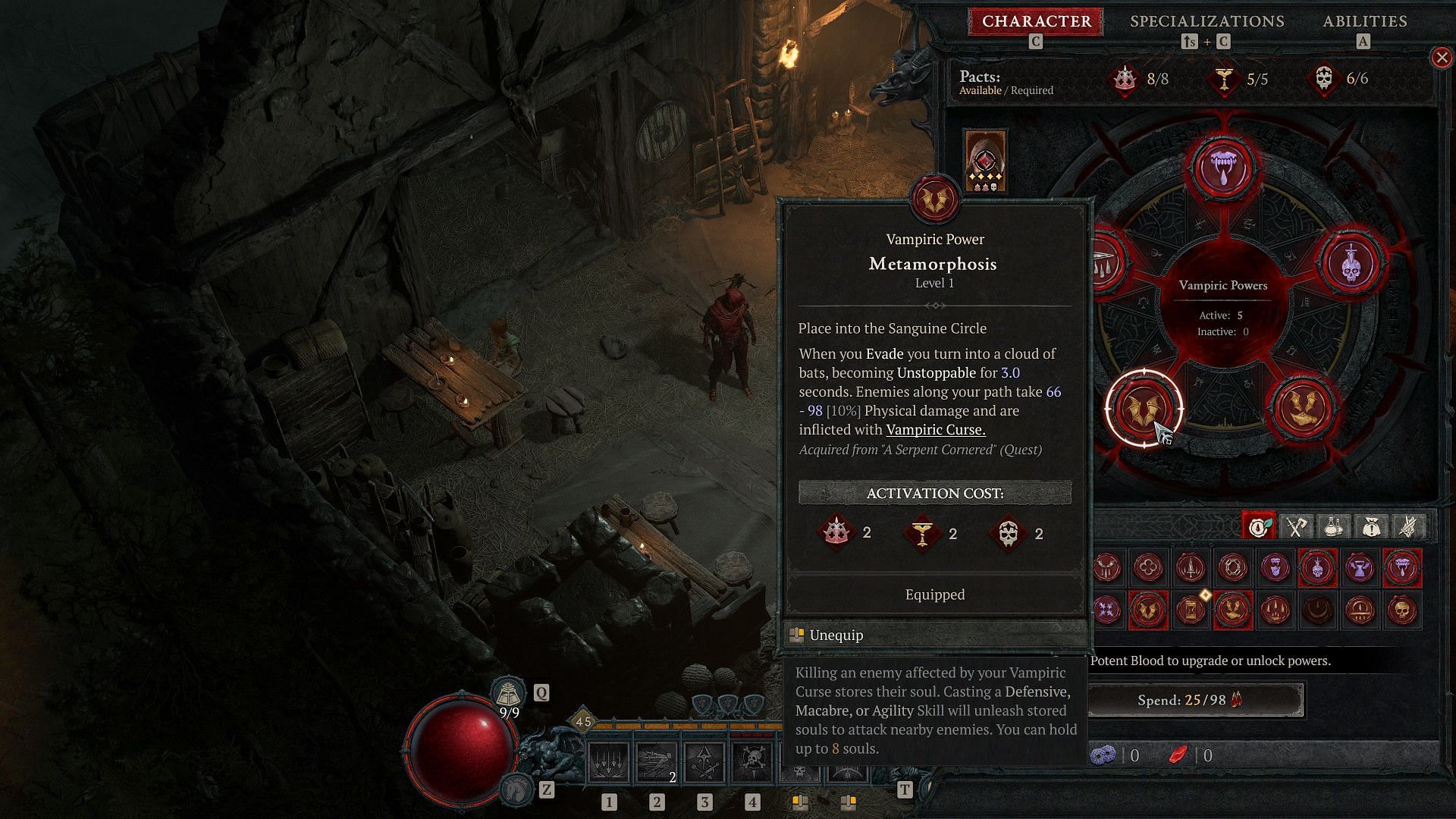 S-tier Vampiric Powers in Diablo 4 Season of Blood are universally strong and optimal for a wide range of character builds and classes. They dovetail well together by increasing damage output while ensuring your character remains agile and mobile. It's also versatile, fitting into most character builds in the game.
Here are the Vampiric powers in the S tier:
Metamorphosis
Prey on the Weak
Prey on the Weak is a straightforward damage buff. On the other hand, Metamorphosis guarantees the application of the Vampiric Curse. With this power, all you need to do to trigger it is use your dodge skill, which costs nothing.
---
2) A Tier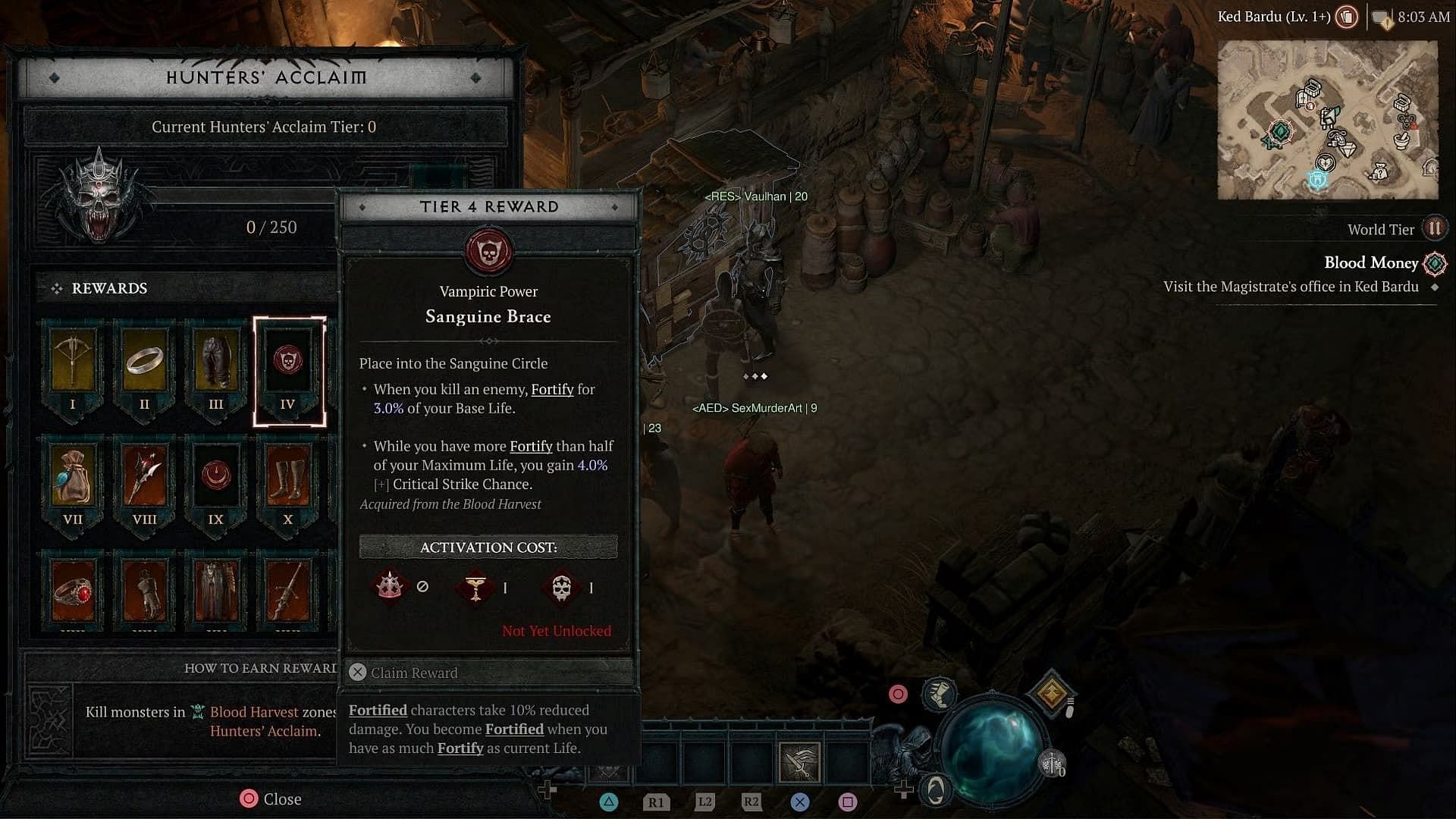 The A-Tier Vampiric Powers in Diablo 4 are still strong picks and well-suited for several high-performing builds. While not as optimal as the S-Tier choices, these powers can still significantly boost your character's prowess and are definitely worth considering and upgrading.
These are the A-tier powers in the game:
Accursed Touch
Anticipation
Blood Boil
Bathe in Blood
Domination
Flowing Veins
Hectic
Hemomancy
Sanguine Brace
Powers such as Sanguine Brace and Blood Boil are recommended for Overpower builds. If you want some cooldown reduction, Hectic and Anticipation are ideal picks.
---
3) B Tier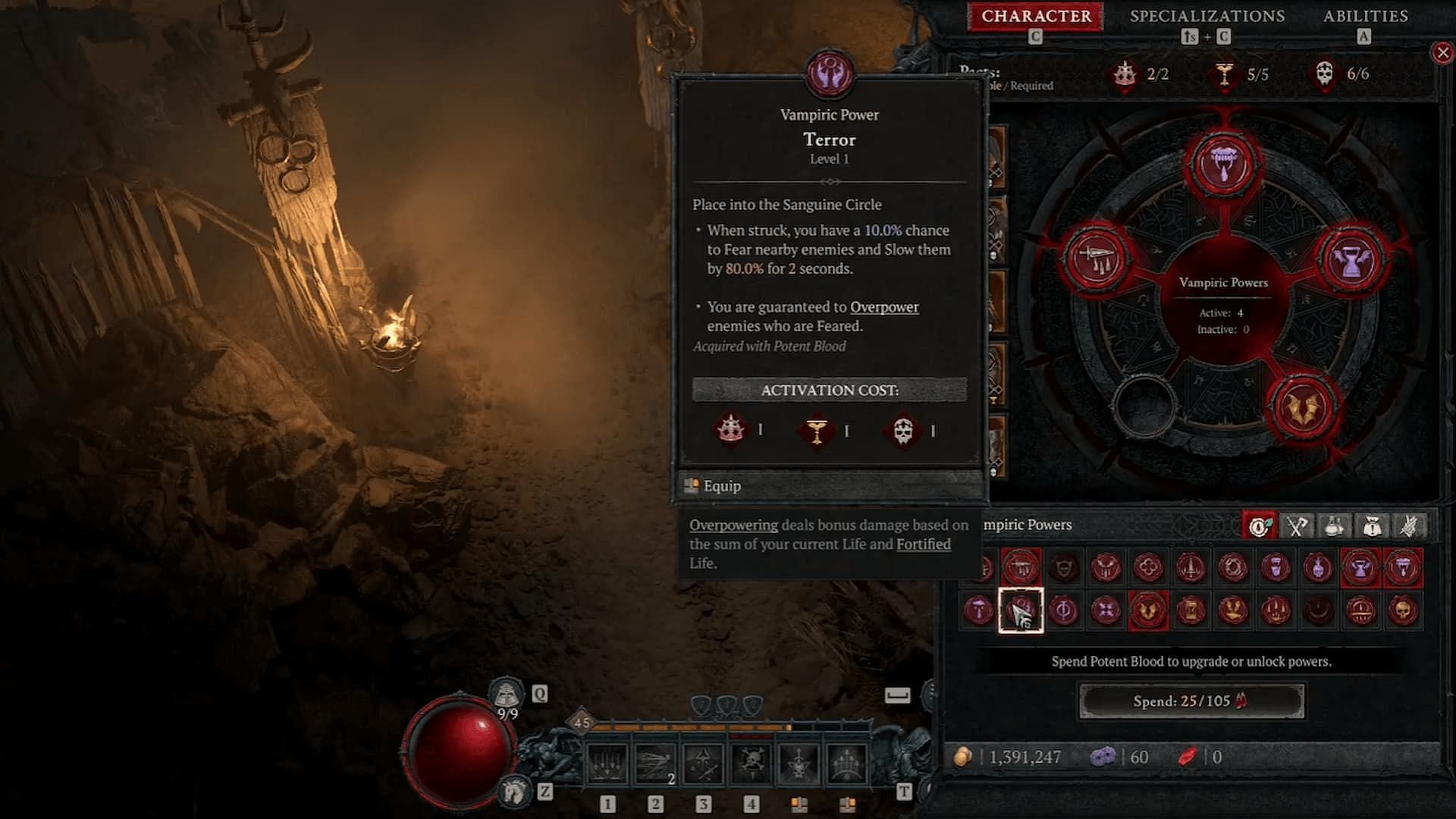 The B-Tier powers are still viable options, but their strength can only be unleashed by specific builds and playstyles. They are generally niche picks, and some playstyles may not benefit from them as much, leading to their low position in the ranks.
However, they are still useful for some high-performing and mid-tier builds. These powers can serve as great starting points, especially if you are unlucky with your upgrades.
Below is a list of the B-tier Vampiric powers:
Coven's Fangs
Feed the Coven
Terror
Moonrise
Terror works great on melee builds, while Feed the Coven only functions if you have reliable ways to trigger it.
---
4) C Tier
The C-tier Vampiric powers are the least effective in the game and are generally not recommended. However, like some abilities in B-tier, they can be useful for a few different builds.
It is important to note that they are not entirely useless but call for a specific type of playstyle. They are most beneficial for mid-tier builds, those that aren't performing at their best, or builds that are seldom used.
The C-tier powers are as follows:
Infection
Jagged Spikes
Rampart
Ravenous
Resilience
Undying
Call Familiar
---
This wraps up our Vampiric powers tier list in Diablo 4 Season of Blood.
Edited by Sijo Samuel Paul