As I write this it is a Monday morning and the first thing I noticed upon awakening was that it was raining. Early morning rain, I thought. And then, ever the songwriter at heart, I thought, rainy days and Mondays. Thus began my thoughts about the use and symbolism of rain in song.
Take the song that first came to my mind, Gordon Lightfoot's "Early Morning Rain." The mood is set in the first verse:
In the early morning rain with a dollar in my hand
And an aching in my heart and a pocket full of sand
I'm a long way from home and I miss my loved ones so
In the early morning rain with no place to go
Immediately at the mention of "early morning rain" there is an element of weariness or sadness in the song. That the singer is broke, homesick, and lonely – not to mention hungover – is soon revealed, but it is the mention of rain at the beginning of the song that sets a somber tone. Gene Kelly's "Singing In The Rain" notwithstanding, the mention of rain in song generally does not conjure images of happy times.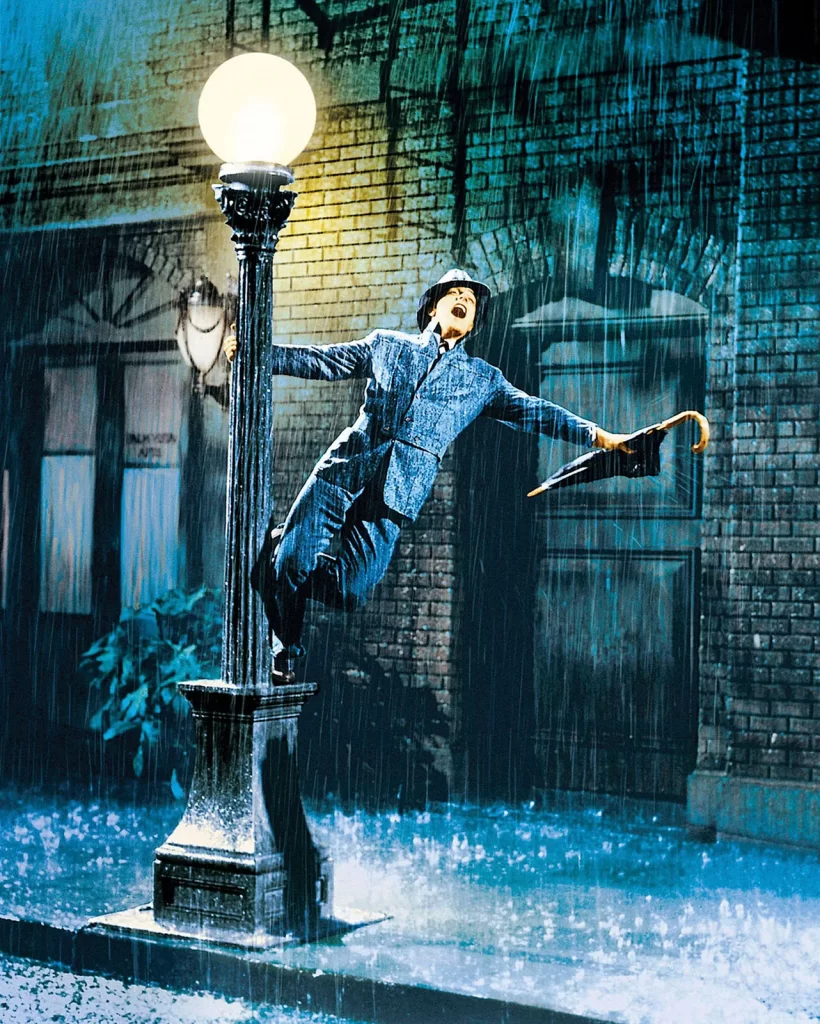 "Rainy Days And Mondays" by the Carpenters, the other song that sprang to mind, is a classic example. "Rainy days," we are told, "… always get me down." They bring sadness, a case of the blues to the singer and, through song, to the listener. Paul Williams, who wrote the song, credits his mother for the line "talking to myself and feeling old." There is a cure for those times when you find yourself "feeling like I don't belong," however. "Run and find the one who loves me." Finding that someone may cure the blues even if it does not bring an end to the rain. 
Sometimes, though, it is a loved one who brings on the blues and the rain. Buddy Holly may tell you "Love's Made A Fool Of You." But it is the Cascades' "Rhythm Of The Rain" that will tell you just what a fool you've been when the only girl you care about has gone away, looking for a brand new start. Perhaps she is the "Runaway" Del Shannon laments as he wonders what went wrong when their love was so strong. Like in the Temptations classic "I Wish It Would Rain," the girl has found another and gone away.
Brook Benton spent a "Rainy Night In Georgia" realizing that no matter how you look at it or think of it, it is life and you just have to play the game. If there is any hope in the song, written by Tony Joe White, it is found in a picture of his lover which he holds to his chest, making him feel fine.
John Fogerty wonders "Have You Ever Seen The Rain" falling down on a sunny day. The song was written at a time when Creedence Clearwater Revival had achieved great success and their future looked bright. Still, there was growing uneasiness both within the band and in Fogerty's personal life. Life must have felt like rain coming down on a sunny day. Not everyone gives into the blue feeling when life throws him or her a lemon, of course. "Raindrops Keep Falling On My Head," B.J. Thomas proclaimed, but "that doesn't mean my eyes will soon be turning red." Why didn't he give into the bad times represented by the raindrops? The answer was simple. "Because I'm free," he says. "Nothing's worrying me."
Sometimes rain can bring a peaceful and cleansing feeling. If there is thunder and lightning along with the rain then so much the better. "I Love A Rainy Night," Eddie Rabbit tells us. "Showers wash all of my cares away. I wake up to a sunny day." So I guess rain can be symbolic of good times ahead. 
"Rainy Day Women #12 & 35" by Bob Dylan does not mention rain at all except in the title. It does raise a question about why everyone must be stoned. One common explanation is found in the Book of Acts from the Gospel According To Luke. In this story, Stephen received a sentence of death by stoning after giving a speech to authorities, knowing they were going to kill him no matter what he said. Dylan likened this to how his critics felt about him, believing they were going to figuratively "stone" him no matter what he did.