The power of BTS continues to be clearly demonstrated through the new song "Butter".
Recently, BTS officially returned with the single Butter before releasing the official album in the near future. Not beyond the expectations of Kpop fans, the new song has "stormed" on many fronts both at national and international areas. After less than 3 days of release, the product continues to bring the group a few more impressive achievements.
At 22:30 on May 23 (KST), Butter achieved the first Perfect All-кιℓℓ certification on iChart when covering all the hourly and daily charts of 5 digital music sites including Melon, Genie, Bugs, FLO and VIBE. Except for the "freezing" iChart time frame, the song continuously achieved this title until the morning of May 24.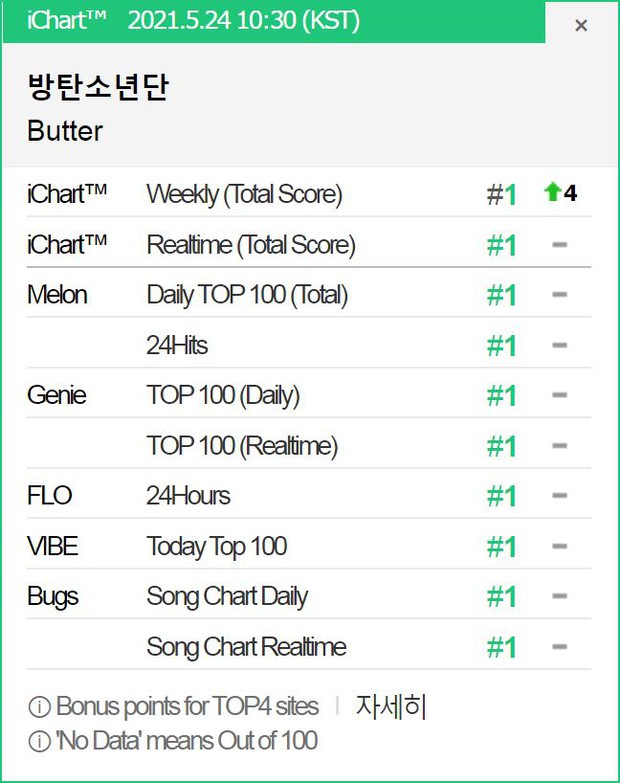 As of 12:30 pm (KST) May 24, Butter recorded 13 times of achieving Perfect All-кιℓℓ, officially surpäṩṩing "Boy With Luv" (12 times) to become the BTS's song became the song with the 3rd highest number of hours, behind Fake Love (62 times) and Dynamite (610 times).
Butter is also the 4th song in 2021 to receive the Perfect All-кιℓℓ, after IU's Celebrity and LILAC, Brave Girls' Rollin'. That means that BTS is also the only male artist to win iChart's highest honor this year up to now.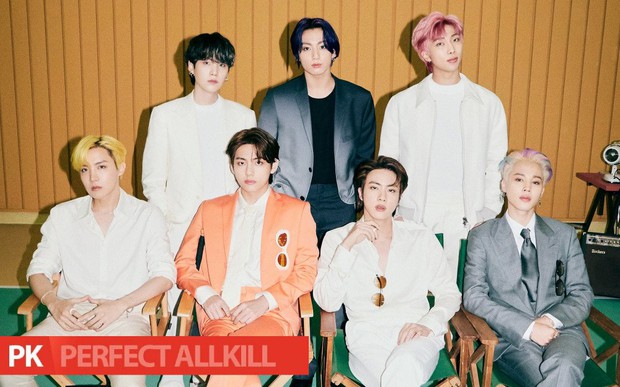 On the morning of May 24, Butter almost reached 184 million views on YouTube, officially "kick" Rosé's On The Ground (174.9 million views) to "claim" as the Kpop MV released in 2021 with the most views.
Through these achievements, Butter is gradually recognized as the new hít of BTS following Dynamite. Currently, the group has just had the first stage for a new song at the Billboard Music Awards 2021 and has no intention of promoting this song at weekly music stages in ̾k̾o̾r̾e̾a.