Is there anything that Shohei Ohtani cannot do? The two-way Japanese superstar continues to leave fans speechless every time he steps onto the field, thanks to his elite abilities as both a pitcher and a hitter.
Although his talent is undeniable among fans who watch the game, Shohei Ohtani will now be able to back it up with hardware. The generational talent has been celebrated for yet another incredible season, winning the second Silver Slugger Award of his young MLB career.
•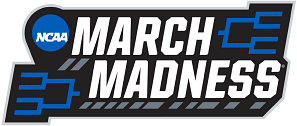 Even though the Los Angeles Angels failed to reach the postseason yet again, Ohtani did everything he could to try and help that cause. As just a batter last season, the two-way star was among the best in baseball.
In 135 games last season, Ohtani was not only elite but the best hitter in the American League. The 28-year-old superstar managed to deliver his most successful season in the big leagues, posting an astounding .304 batting average with 44 home runs and 95 RBIs while also contributing 20 stolen bases.
En route to winning the second Silver Slugger Award of his career, Ohtani topped the AL in several categories, including home runs (44), on-base percentage (.412), slugging percentage (.654) and total bases (325).
His accomplishments have not gone unnoticed, as the MLB universe took to social media to congratulate the global baseball icon. Some fans have said that the award was already secured months ago, while others have labeled him the greatest baseball player in history.
---
Shohei Ohtani's unrestricted free agency will be the story of the offseason
After another disappointing season from the Los Angeles Angels, it may have been the last time that Ohtani dons the red and white colors of the California-based club. Now, the potential two-time MVP will be the target of nearly every team as they look to secure the signature of the once-in-a-lifetime talent.
Although he has been heavily linked to the Los Angeles Dodgers, many other teams across the MLB have expressed their interest in pursuing Shohei Ohtani. The New York Mets, San Diego Padres, Chicago Cubs, Boston Red Sox and Toronto Blue Jays have all been mentioned as potential landing spots for the global star.