Tyler Herro posted an Instagram story that has once again stoked the relentless rumors surrounding his potential inclusion in a trade package aimed at acquiring superstar guard Damian Lillard for the Miami Heat.
In his Instagram story, Herro posted a picture of himself seated on an airplane, accompanied by intriguing lyrics from Rod Wave's track "Nostalgia."
"Ain't no friends in this business, cutthroat competition," the Instagram story quoted part of the lyrics.
•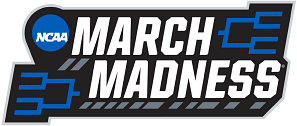 The song goes on:
"Lot of n****s get inside this position and lose the vision, so I'm focused more than ever, been grindin' like we ain't winning."
With only a few days remaining until the NBA media day on Oct. 2 and the commencement of training camp on Oct. 3, the anticipation surrounding potential roster changes, including the speculated Lillard trade involving Herro, is intensifying.
The timing of Herro's Instagram story was particularly noteworthy, coinciding with comments from an NBA analyst who expressed the expectation of a Lillard trade within the next 24 hours.
"Damian Lillard is going to get traded very soon," John Gambadoro said. "I'm expecting a trade imminently. I would even say probably within the next 24 hours. I am expecting, from what I'm hearing, a Lillard trade."
Analyst says Tyler Herro's shooting "puts fear in your heart"
According to NBA writer Marc J. Spears, Tyler Herro is not receiving the recognition he deserves within the public eye.
In an appearance on The Oregonian's Sports by Northwest podcast, Spears said Herro brings unique value to the basketball court.
"When he's on the floor — there's some shooters that are on the floor that put fear in your heart, and he's one of them, and those are hard players to find," he said.
"There's a lot of guys shooting 3s. There's not a lot of guys you fear shooting 3s," he added.
Last season, Herro averaged 20.1 points per game, marking the second consecutive year in which he tallied over 20 points per game. He also led the league with a free-throw percentage of 93.4%.
Throughout his four-year career, Herro has been an efficient 38.3% 3-point shooter.
"If you could get Herro and [Jaime] Jaquez, and somebody was like 'Well they got [Anfernee] Simons,' so what? Add pieces," Spears said. "You can make other moves later, but I'm trying to get more depth. Are you convinced that everybody on that roster is better than Tyler Herro? He's pretty good," Spears said.
Edited by Joseph Schiefelbein