The Chicago Cubs entered the penultimate game of the season against the Milwaukee Brewers needing a victory in their final two games to keep alive their postseason hopes.
Cubs couldn't have asked for a better start as Christopher Morel's 26th home run of the season gave Chicago an early lead at the top of the first inning.
Things got even better for the team chasing the third and final NL Wild Card spot as Yan Gomes blasted a grand slam in the very same inning to open a five-run lead against the Brewers.
•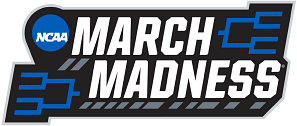 Patrick Wisdom followed it up with a solo homer to extend Cubs' lead to six runs in a ballistic first inning. Fans went into delirium as they expected the team to build on the opening and secure a crucial win in the playoff race.
"YAN GOMES GRAND SLAM AND THE CUBS GO UP 5-0 IN THE FIRST"
While several fans commended the Cubs' fighting spirit, others felt that the team left it too late in the season and were destined to miss out on the final Wild Card spot.
"Cubs not going away without a fight"
"Cubs doing their homework at 11:58 and it's due at midnight"
Cubs trailing the Marlins in the race to seal the final NL Wild Card spot
While the Brewers have already sealed their postseason berth after clinching the National League Central, the Cubs are fighting tooth and nail to squeeze into the playoffs.
Chicago were primed to clinch the final NL Wild Card spot but four consecutive defeats in their last four games landed a severe blow to their postseason aspirations.
Even if the Cubs win their final two games, they will need favors from elsewhere, namely the Pittsburgh Pirates, who are currently facing the Miami Marlins. The 2003 World Series champions currently hold the final NL Wild Card spot and need just one win to secure their passage for the postseason.