November 10 saw AESPA dropping one of the most powerful MVs titled 'Drama' which left fans totally stunned. The name is no joke, especially when you see the girls pulling off those dramatic, bold outfits that you really don't stumble upon every day.
That said, get ready for your jaw to hit the floor as we take a closer look at the surprisingly gorgeous visuals in 'Drama'!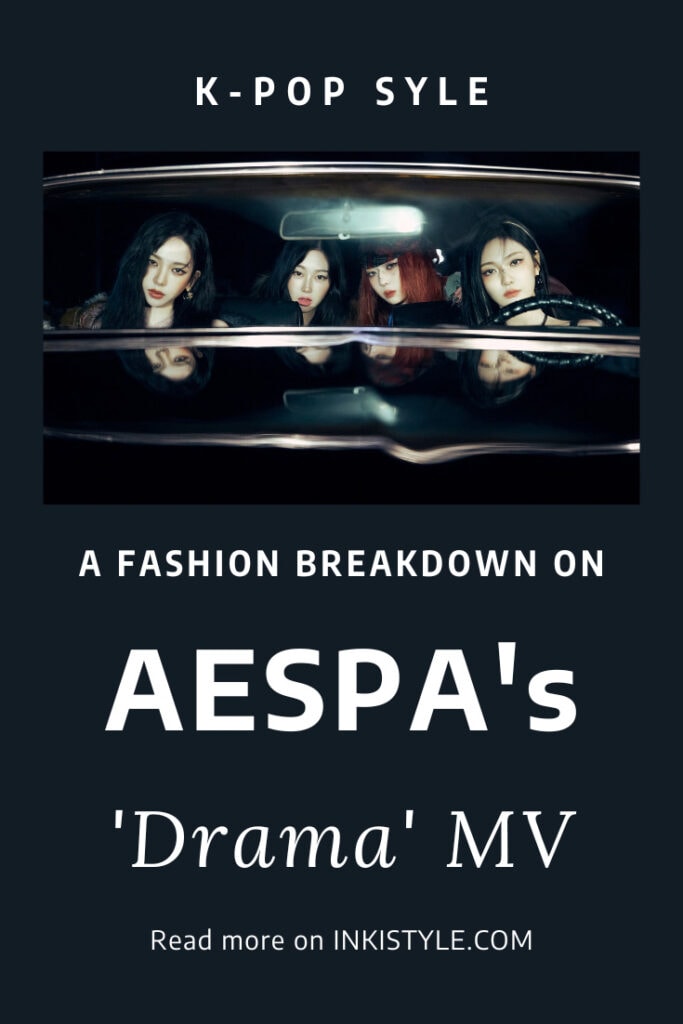 AESPA's 'Drama' MV Fashion
Please note: This post contains affiliate links to products we trust and recommend. If you choose to purchase a helpful product using these links, we may receive a small commission for referring you – at no extra cost to you. These funds help us keep this blog up and running.
Karina's Look #1
Karina rocked the fiercest girl vibe today, slaying in a KIM SHUI pink tank top, a Jean Paul Gaultier x KNWLS shearling-trim leather jacket, and a sizzling KNWLS leather miniskirt.
Karina's Look #2
Her second outfit was just as stunningly bold, featuring a MUGLER bue paneled bodysuit paired with these DARKPARK Lilly leather cargo trousers.
Winter's Look #1
Winter was a slaying queen as she donned a gorgeous Dion Lee biker zipped leather corset top, topped with a KNWLS shearling-trim cropped leather jacket, and finished off with a LADO BOKUCHAVA khaki Mars miniskirt.
Winter's Look #2
Her fashion game was on point with a Mugler logo-embossed long-sleeve bodysuit and spiral split-hem jeans, perfectly styled with a sleek MIAOU black vita belt.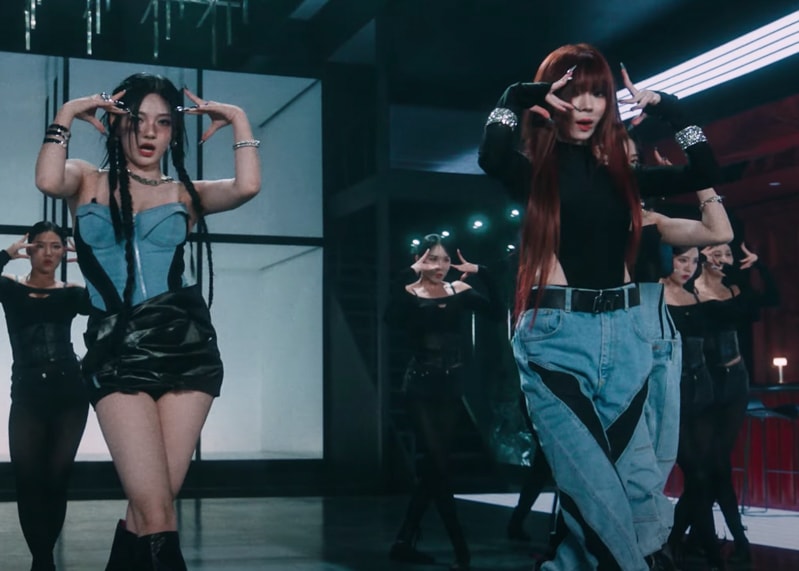 Ningning's Look #1
Ningning rocked a jaw-dropping look in the MV, adding a spooky touch with a black spiky heart necklace from HUGO KREIT.
Ningning's Look #2
Her gorgeous Mugler paneled denim bustier bodysuit surely left viewers utterly speechless! 
Giselle's Look 
Giselle also embraced her bold side, appearing in a daring illusion-panelled corset top from Mugler.
If you like this post, share it with a friend who might like it as well. And don't forget to follow our Facebook Page for more news on Korean fashion & beauty!