LeBron James refused to call Victor Wembanyama a "unicorn," but instead dubbed him an "alien." The French phenom hasn't even played a single NBA game when the four-time MVP gave his comments. "Wemby" was with his old club Metropolitans 92 last year to play a few exhibition games against Scoot Henderson's G League Ignite team. Wembanyama blew away scouts and analysts who couldn't believe his combination of size, mobility, coordination and skills.
Seven games into his NBA season, most have not changed their mind about the San Antonio Spurs rookie. He may have had his ups and downs, but his potential is just staggering. "Wemby" has shown that there are things only he could do on the basketball court.
Here's what Victor Wembanyama had to say when asked to comment about the nickname LeBron James gave him (via Ballislife.com):
•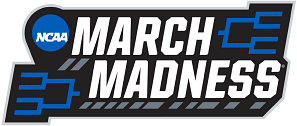 "That nickname has been used over and over so I'm not a big fan of it. Just like LeBron [James] said, 'Everybody's been a unicorn.' But there's just one alien, right?"
Victor Wembanyama was anointed by many as a generational talent. He was considered the best prospect to come into the NBA since LeBron James. Despite the huge expectations and the pressure that comes along with it, the rookie is already thriving.
The "alien" moniker James gave him was most embodied by his game against Kevin Durant, Devin Booker and the Phoenix Suns on Nov. 2. Wembanyama scored in every way possible, dominated on defense and came up with the biggest shots of the game to lead the Spurs to the win.
In just his fifth game of the season, the Frenchman was the best basketball player in a game that had Durant and Booker. Wembanyama will have nights where he will look human, but on most occasions, LeBron James' nickname for him will stand out.
---
Victor Wembanyama and LeBron James will face each other in back-to-back games in mid-December
The basketball world is hyped to see the San Antonio Spurs and the LA Lakers battle each other in mid-December. For the first time in years, Laker fans will be excited to see the Spurs again take on the Lakers. The two teams dominated the NBA during the Shaq-Kobe era while Tim Duncan and crew led San Antonio.
That rivalry may not happen this season, but Victor Wembanyama's first game against LeBron James will have fans salivating for that action. It will not be a passing of the torch moment as the NBA's all-time points leader still has plenty left in the tank. But, seeing him play against the "alien" for the first time will be an iconic moment for many basketball fans.
"King James" maybe even more motivated to do well against the 19-year-old emerging star. He's been called a washed-up great already. Proving he isn't done yet against perhaps the player who will take his mantle as the face of the NBA would be a big statement.
Edited by Michael Macasero