Manchester United manager Erik ten Hag has defended Harry Maguire amid the mass criticism he has received lately.
Maguire was once again under scrutiny during the international break as he scored an unfortunate own-goal in England's 3-1 friendly win against Scotland. This led to a debate about the amount of abuse the English defender has been receiving, with many arguing that criticism has gone overboard.
Ten Hag has given his take on the situation and launched a staunch defense of his former captain. He said (via BBC's Simon Stone):
"I have said many times, it is disrespectful, he doesn't deserve it, he is a great player, gives great performances."
Maguire has dropped down the pecking order at Manchester United following Ten Hag's appointment in May 2022. The England international started 16 of 31 games across competitions last season, helping his side keep 17 clean sheets.
The 30-year-old was mocked by fans during the Three Lions' win against Scotland midweek. He responded to the criticism he has received as of late by saying that he can handle it (via Sky Sports):
"I would not say I am used to it, but I can deal with it. It pretty much takes the pressure away from my team-mates and puts it all on myself. It makes them play better, for sure. It is a little bit of banter and it is a hostile environment, coming away to Scotland."
Harry Maguire arrived at Manchester United from Leicester City in 2019 for £80 million, which is a world record transfer fee for a defender. He was handed the club captaincy by former manager Ole Gunnar Solskjaer shortly after.
However, the Red Devils' struggles have come amid his captaincy and starting role in defense. His performances have been under the microscope ever since he became the world's most expensive defender.
Ten Hag took the captaincy off him in the summer, with many anticipating a potential departure. But Maguire turned down a move to West Ham United despite the two clubs agreeing on a £30 million deal.
---
Harry Maguire's mum says abuse of the Manchester United star goes beyond football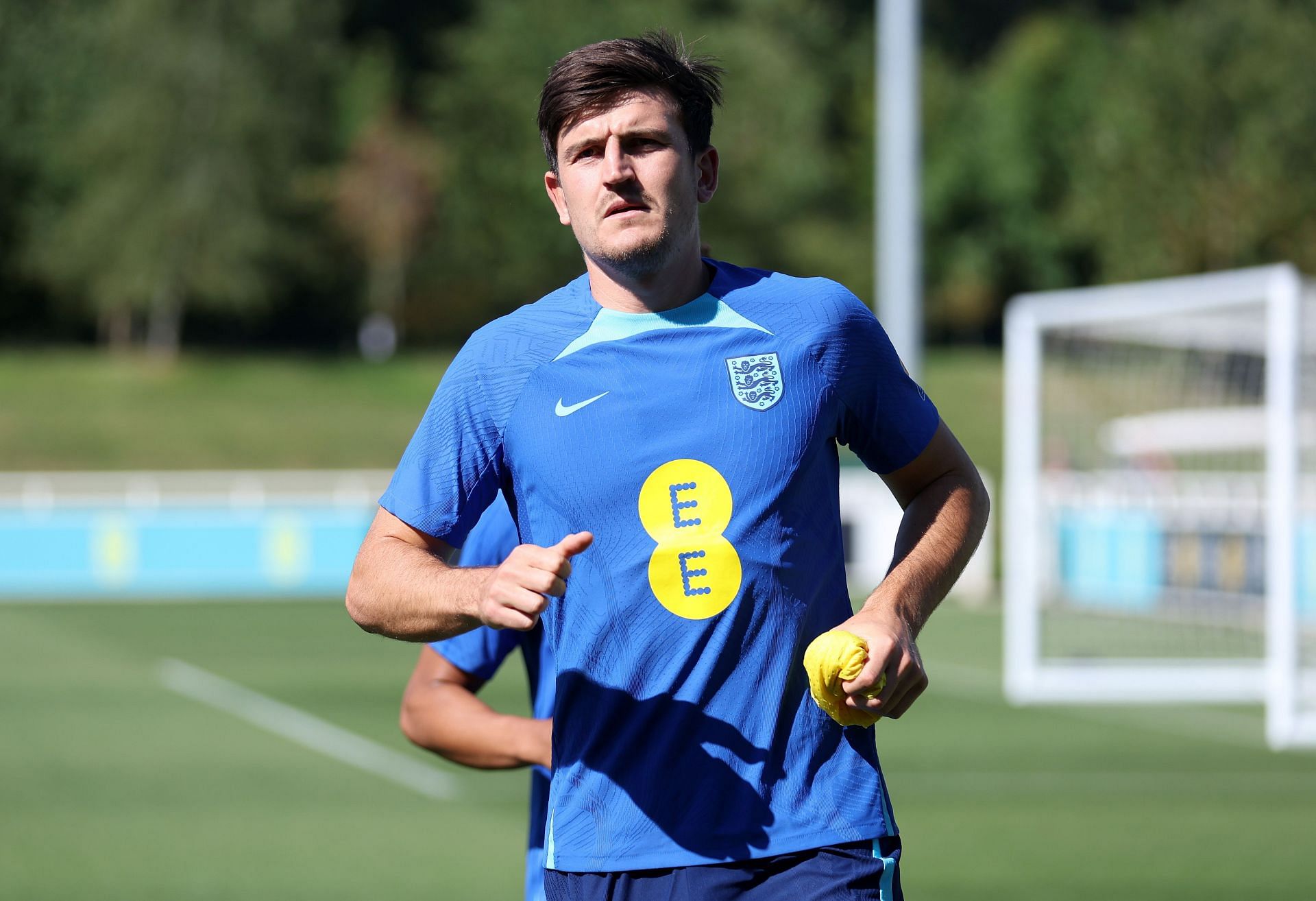 The Red Devils defender's mother Zoe has given her take on her son's criticism and feels it's been unwarranted. She posted a statement on her Instagram account:
"I understand that in the football world, there are ups and downs, positives and negatives, but what Harry receives has gone far beyond 'football'… I wish this sort of abuse on nobody."
Harry Maguire's England manager Gareth Southgate also hit out at the abuse the defender has been targeted with. He has been a good performer for the Three Lions during his international career, earning 59 caps.
However, fans took issue with Southgate for choosing Maguire for his squad to face Ukraine and Scotland recently amid his lack of game time. He has appeared only once this season for Manchester United, a 23-minute cameo in a 3-1 loss to Arsenal.