Michigan Wolverines coach Jim Harbaugh may be facing a suspension as the college football regular season nears a close. The Wolverines have been embroiled in a sign-stealing scandal, which was headed by assistant Connor Stalions.
On Friday, Stalions resigned from the program while claiming Jim Harbaugh never asked him to break NCAA rules to do what he was accused of doing. However, it is looking like some punishment is heading to Ann Arbor as a message board post from "Kharper3" suggests Monday could be when some punishment coming down could lead to legal battles in the not-so-distant future.
•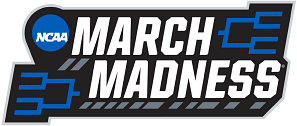 It will be interesting to see if Monday reveals a suspension for the Michigan coach. This also would be an interesting wrinkle as the second-ranked Michigan Wolverines (9-0, 4-0 Big 10) are potentially heading to the Big Ten Conference championship game with three regular-season games remaining.
What would a suspension of Jim Harbaugh mean in the long term?
A suspension could be something that could cripple the relationship between Jim Harbaugh and the Michigan Wolverines. In recent offseasons, Harbaugh has tested the waters about a potential return to the NFL. Michigan reportedly was ready to make him the highest-paid coach in the Big Ten, but it seems like either talks have stalled or Michigan pulled the offer entirely.
If Harbaugh is suspended and goes through the legal process against the Big Ten, this could open a lot of things about the NCAA violations in discovery. Remember that multiple issues have hit Michigan since January, and some evidence would become public with a trial.
Who would take over for Jim Harbaugh as the Michigan coach?
If Harbaugh is placed on suspension, a mix of coaches will likely be given the interim head coach title. When Michigan suspended him for the first three games of this season due to an NCAA violation on recruiting during the COVID-19 period when teams were not allowed to recruit, Harbaugh had three different coaches lead the way.
The first game was defensive coordinator Jess Minter, followed by special teams coordinator Jay Harbaugh and running backs coach Mike Hart in Week 2. Week 3 saw offensive coordinator Sherrone Moore take control, and while he also was given a one-game suspension, Moore seems to be the best person to lead the Wolverines if Harbaugh is forced to miss more games.
Edited by Joseph Schiefelbein