Jimmy Butler, like many NBA players, does not care about your parlay. In an era where sports betting has become incredibly common, more and more fans have been put on blast for criticizing players after their parlay fails to cash. Recently, Sacramento Kings players Malik Monk and Kevin Huerter took to social media with a clear message that they don't care about your parlay.
Butler and the Miami Heat faced off against the Memphis Grizzlies on Thursday night. During the game, a fan sitting courtside was seen on video telling Butler that he needs him to score 20 points for his parlay to cash.
The fan joked that he needed that to happen so he could pay his mortgage, prompting a hilarious response from Jimmy Butler. The longtime NBA standout, who finished the game with 15 points, responded that he paid the $7 million mortgage to his Miami house in cash.
•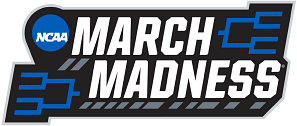 The video ends with the fan saying he needs Butler to hit this next three-pointer. However, the ball doesn't come Butler's way, and he heads back down on defense. The fan in the video received much criticism from the NBA community, with many fans shaming his courtside conduct.
Fan: "20, man, score for me. Jimmy, I gotta pay my mortgage."
Jimmy Butler: "What? I paid mine. I bought my house cash."
---
Jimmy Butler and the Miami Heat's 2023 season
As mentioned, Jimmy Butler wasn't the only player to recently shoot down fans regarding their parlays. This week, Malik Monk and Kevin Huerter also took a clear stance on social media, stating that they don't care about fan parlays and certainly don't care if they miss.
While Butler didn't hit the 20-point mark needed for the courtside fan to cash the parlay, he and the Miami Heat did pick up a win over the Memphis Grizzlies. Unfortunately for the team, the victory saw it lose Tyler Herro, who went down with an ankle injury that will sideline him for several weeks.
With the win, the Miami Heat have made it three straight in their quest to make another deep playoff run. As they stare down a tough several weeks without young standout Tyler Herro, the Heat sit tied with four other teams for sixth place in the East.
On Saturday, the team will be back in action when it plays the Atlanta Hawks in a game that will see the Heat look to extend their three-game win streak. After that, Miami will shift its focus to the San Antonio Spurs on the second leg of a back-to-back.
On Tuesday, Nov. 14, the Heat will gear up for their second game of the NBA In-Season Tournament, where they currently sit atop East Group B. With plenty of basketball left to play in the season, it's clear that it will be interesting to see how things play out in Miami.