Texas Longhorns star Quinn Ewers has been out for two weeks with a Grade 2 AC sprain during a Week 8 game against the Houston Cougars. Maalik Murphy has taken over the reins as the starting quarterback in his absence.
Ewer has been an influential part of the Longhorns' offensive success. He has thrown for 1,915 yards and 15 touchdowns for No. 7 Texas (8-1, 5-1 Big 12).
Texas coach Steve Sarkisian said that Quinn Ewers was making progress in his rehabilitation.
•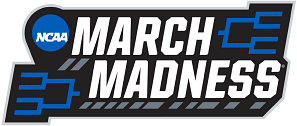 "Quinn's update, you know, he is moving in the right direction," Sarkisian said after Texas' 33-30 over then-No. 23 Kansas State last weekend. "How quickly I don't know yet. I know this much, our team is fighting through a lot of stuff from an injury standpoint."
Quinn Ewers injury update
On Thursday, the Texas coach confirmed that Ewers will return for the Week 11 game against the TCU Horned Frogs (4-5, 2-4).
"Quinn's going to start Saturday night," Sarkisian said. "Not limited at all. He looked great this week."
Sarkisian said Ewers is back to full health.
"He's had a great week of practice," Sarkisian said. "I thought he got stronger as the week went on. I really didn't feel like there was a throw he couldn't make".
The Texas Longhorns lock horns with the TCU Horned Frogs on Saturday at Amon G. Carter Stadium, the home turf of the Longhorns.
---
What happened to Quinn Ewers?
Against Houston on Oct. 21, Quinn Ewers was tackled by defensive lineman David Ugwoegbyu in the third quarter. He took a direct hit on his right shoulder which led to him receiving immediate medical attention in the locker room.
Ewers was ruled out for the rest of the game, and Maalik Murphy took his spot to lead Texas to a 31-24 win. Before his injury, Ewers put up 211 yards and two touchdowns passing.
Edited by Joseph Schiefelbein