The Duke Blue Devils were without their star quarterback, Riley Leonard, as they secured a narrow victory against the Wake Forest Demon Deacons last weekend. In his place, freshman quarterback Grayson Loftis started for the Blue Devils against Wake Forest. The freshman finished the game with 86 passing yards and one touchdown.
Ahead of the team's Week 11 game against rivals North Carolina, Loftis looks set to start for the Blue Devils for the second week in a row due to the absence of starting quarterback Riley Leonard. During his press conference earlier this week, Duke football head coach Mike Elko hinted at this.
"We have three kids potentially getting potentially drafted on offense and none of them are playing, those are pretty substantial injuries," Elko said.
•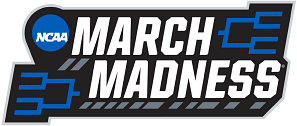 He spoke about Loftis' performance against Wake Forest and gave assurance ahead of his expected start this weekend. He said:
"Certainly it was up and down like you would expect in a first start, but I thought he battled. He'll be a better version of himself this week."
What happened to Riley Leonard?
Riley Leonard picked up a toe injury during Duke's 23-0 loss to the Louisville Cardinals. Loftis replaced Leonard after he appeared to be hobbling following a completion in the fourth quarter with seven minutes on the clock.
Leonard has been battling injuries a lot this season. First, he suffered a high ankle sprain on Sept. 30 during the Blue Devils' loss to the Notre Dame Fighting Irish. He was sidelined for a game due to the sprain, which he re-aggravated weeks later when the Blue Devils went head-to-head with Florida State.
With the toe injury he suffered against Louisville, there has been no specified date of recovery for the quarterback. Hence, it is not known when he will be back in action for Duke and whether or not he will play again this season.
Leonard's normal backup is Henry Belin IV. However, he has not been able to play in Leonard's place as he's also out due to injury. In the absence of the two, freshman Grayson Loftis has taken up the mantle and will start his second college career game this weekend.
Riley Leonard was having a good season before his season began to be interrupted by injuries. He has thrown for 1,102 yards and three touchdowns while rushing for an additional 352 yards and four touchdowns. However, the team will have to go on without his input, and they'll hope that he recovers soon.