Sweet jesus lord, this division. This isn't so much figuring out what these five teams are going to do this winter so much as a study of existential dread and a pantomime of the collapse of society. These five teams will definitely play an MLB schedule next year. For reasons we can't identify. Put on your waders, this is going to get muddy.
Is Shohei Ohtani the frontrunner for MLB MVP in 2023? | Agree to Disagree
Chicago White Sox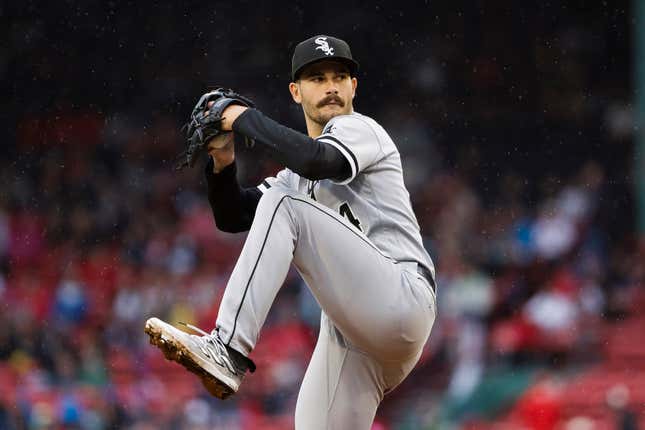 Owner Cheapness Index: Not only cheap, but completely addled and holding two fanbases in the same city hostage waiting for him to die as both of his teams are completely inert.
Outlook: Horrid. The Sox appear to be ready to start over, have hinted at that, but barely have anything to flog. You know it's going well when a quote from your new GM's first offseason press conference ends up as a t-shirt:
Luis Robert Jr. and Dylan Cease would fetch something, but probably not as much as one might initially guess given the former's inability to stay in one piece and the latter's fascination with walking as many guys as he can without getting seriously whacked. Yoan Moncada and Eloy Jimenez are made of even thinner tissue paper than Robert, and hence would only interest teams that could pay take-a-flier prices. Jimenez can't even make it to March usually before being out for part of the season. Must be the Arizona air.
If that weren't bad enough, the Sox are making noise already that they want to still be the Royals, rumored to be after both Whit Merrifield and Salvador Perez, because Reinsdorf is somehow still fascinated by the 2015 World Series winners without realizing seven years have passed and they're utter garbage now. He's still chasing the dream of making an entire team out of Pee Wee Reese.
Even if Reinsdorf were willing, or even aware of his surroundings, this free-agent class isn't going to provide the two starters and four bats the lineup would need to be good. This is where this team is at right now: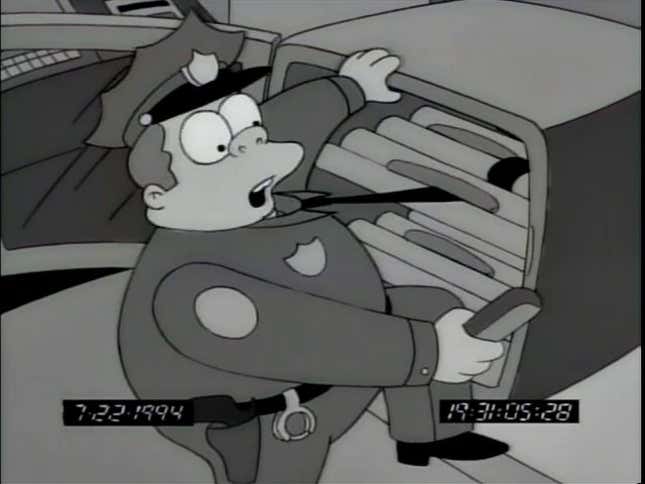 Ohtani Meter (1-10 likelihood of signing him): 1, though they'll definitely sign whoever they think is his friend to make it look like they're trying. Call it "The Yonder Alonso Theory."
Cleveland Guardians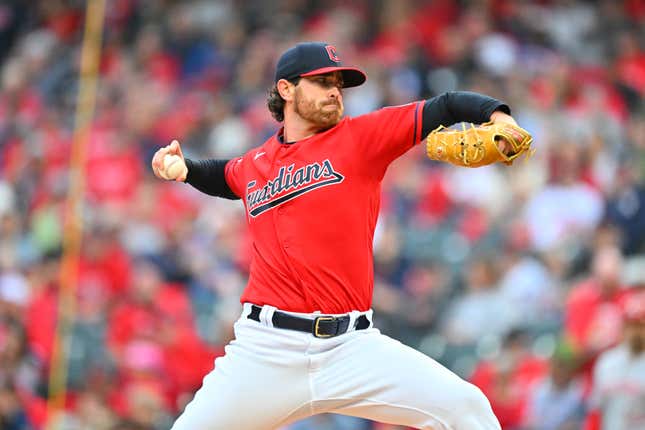 Owner Cheapness Index: Scrooge-level
Outlook: If you didn't know any better, you'd say that with the Twins downsizing from the utterly dizzying heights they've already achieved this would be your favorite heading into next year. If Shane Bieber and Tristan McKenzie both remain healthy then this is maybe the best young starting staff in the AL this side of Seattle. And they may be stuck going into that, as they could have missed their window to trade Bieber. He's under his last year of team control, which is usually when Cleveland bails as policy. They still might, but he's coming off an injury-hit season and his worst ERA, FIP, strikeout, and walk season since his rookie year. It would be selling for 75 cents on the dollar at best.
Cleveland still can't hit a bull in the ass with a snow shovel, but they'll add two prospects to the lineup in 2024 in Brayan Rocchio at short and Kyle Manzardo at first. Combined with the Fabulous Naylor Brothers and Jose Ramirez, there is a hint of a competent offense at work here. They still need plenty of help in the outfield, as they're still punting in center and right. In a vacuum, Cody Bellinger does a world of good here and maybe even lets the Guardians walk this division. In this reality, they'll do something like sign Aaron Hicks and call it a day.
Ohtani Meter: Less than zero
Detroit Tigers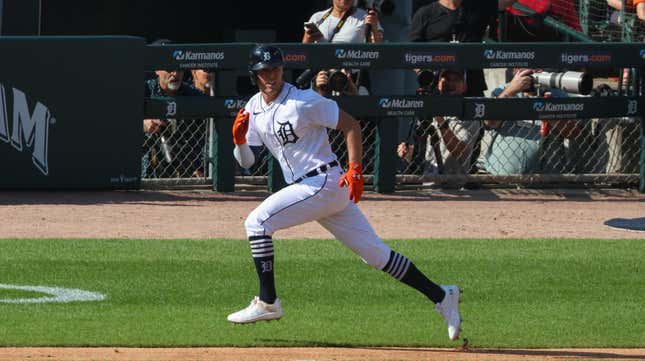 Owner Cheapness Index: We have a brief memory of the Tigers being the Phillies once upon a time. Could be again, in a time-is-a-flat-circle kind of thing.
Outlook: Did you know the Tigers finished second in this septic tank? We honestly had no idea.
They'll sell their fans on the green shoots that started to appear last summer in Riley Greene and Spencer Torkleson not looking completely overmatched for once. Kerry Carpenter turned some heads last season as well. That doesn't mean they couldn't use a lot of help.
Javier Baez's contract is stuck at short, and there's a better chance of Canada claiming Detroit as its own than him ever changing his approach at the plate. He's glove-only now. They just traded for Mark Canha to take up space in the outfield. Colt Keith is eventually going to take over the 3rd base spot. They could use really any of the outfield help on offer.
Eduardo Rodriguez opted out of rejoining the rotation, which means it's headed by Tarik Skubal, who finally looked the part after returning from injury in the second half last season. Matt Manning was on the very good side of fiendish BABIP treachery last season and won't dance through the raindrops again. Sawyer Gipson-Long has the best stuff on the prospective rotation, but will probably have a low ceiling on innings. They could use an innings-eater like they had in Rodriguez.
Much like the Guardians, given the Twins wanting to cut payroll, the Tigers could Forrest Gump their way to the top of this division with just a couple moves. Whether they think that's part of their cycle right now is anyone's guess.
Ohtani Meter: 2
Kansas City Royals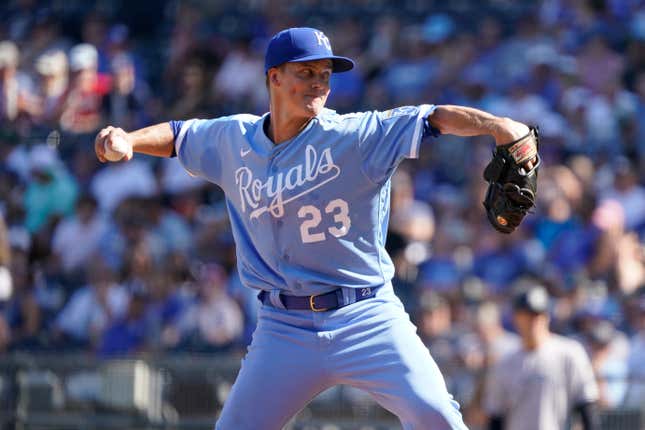 Look, we've all got better things to do than this.
Minnesota Twins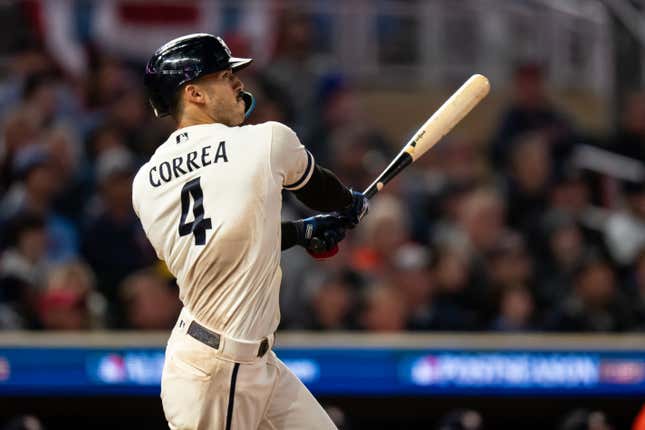 Owner Cheapness Index: Growing rapidly.
Outlook: It's probably pointless to wonder what the Twins might add when they just went out and told everyone they are looking to shed. Which means Sonny Gray isn't coming back. Minnesota is somewhat unfortunate in that it was put in this position by Bally Sports going under, and they don't have any sort of TV income slotted for next year and beyond. There's a cap on what they can draw, given what Minneapolis is like in April and most of May.
What they'd probably like to do is to try and mask the fact that Byron Buxton doesn't really do much for a team when he can't play legendary centerfield, which he can't do anymore. His bat alone isn't worth a DH spot, especially as he'll only play half a season if everyone's lucky.
They could get a king's ransom for Pablo Lopez before his extension kicks in 2025, but that would also greatly harm their rotation, especially after losing Gray. They could use back-end help there, but again, with orders to lessen payroll, who knows if they can find it and stay under the self-imposed limits.
It was a decent offense last season, and should improve simply through Carlos Correa looking anything like Carlos Correa again. He was on the wrong side of fiendish BABIP treachery last season (.272 vs. a career mark of .312) while making just about the same type and amount of contact he always has. He should be more like everyone remembers in 2024, even if he doesn't hit the heights.
Max Kepler and Jorge Polanco are probably candidates to be traded as they're in the last years of their deals as well. If they keep everyone around they probably still win this division by default, but it will hinge on how much of a controlled burn they do to their own house.
Ohtani Meter: A hilarious image to be sure, but 1.
Next: NL Central
Follow Sam on Twitter @Felsgate and on Bluesky @felsgate.bsky.social