Tom Brady says he wasn't nice to anyone on the field before an NFL game.
Brady is arguably the best quarterback of all time as he led the New England Patriots to six Super Bowls, and won another with the Tampa Bay Buccaneers.
Brady was known as a nice guy, but he says that isn't true. Instead, Brady spoke on The Edge with Micah Parsons and said his mindset on the field was to kill.
•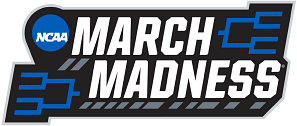 " data-lazy="//staticg.sportskeeda.com/skm/assets/promotional-content/2023/nfl/start-sit/desktop_w2.png?h=412″ />
"Mike Tyson wasn't trying to make friends. Kobe Bryant, Michael Jordan wasn't trying to make friends. We weren't trying to make friends. When I see other people like that, I relate to them so much more than people hugging on the field pre-game."
Brady added:
"Man, get that out of here. That was a bunch of BS. I wasn't trying to love anyone, I'm trying to go off. Imma kill you today is what imma do. Prime said it best."
Tom Brady certainly has a point, as other high-level athletes have been known for their mindset before games and not trying to make friends. So, it shouldn't be a surprise to see Brady have that same mindset.
---
Tom Brady a future Hall of Famer
Tom Brady entered the NFL as a sixth-round draft pick in 2000 and became the New England Patriots starting quarterback in 2001.
Brady had no expectations as a late-round pick but became arguably the best quarterback in NFL history. He spent 20 seasons with the New England Patriots and finished his career playing three seasons with the Tampa Bay Buccaneers.
In his first season as a Buccaneer, he led Tampa Bay to the Super Bowl which was his seventh championship.
Brady finished his career throwing for 89,214 yards, 649 touchdowns, and 212 interceptions. He is eligible to be inducted into the Hall of Fame in 2027.
However, in Week 1 of the 2023 NFL season, New England owner Robert Kraft announced Tom Brady would be inducted into the Patriots Hall of Fame on June 12, 2024. The Pats have been waiting four years after retirement to get inducted, but Kraft announced he would be waiving it for Brady.