Travis Kelce might just be at Taylor Swift's concert in Argentina after all. With Swift attending the Kansas City Chiefs games at Arrowhead Stadium and MetLife this season, fans have grown increasingly excited about Kelce being at an Eras Tour show.
The Chiefs star made the trip to Buenos Aires after attending a fundraiser thrown by teammate Patrick Mahomes' Foundation, '15 and the Mahomies'.
Furthermore, the Chiefs also have their bye week while Swift performs in Argentina.
•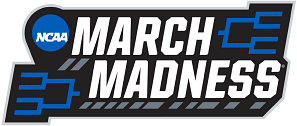 According to recent paparazzi photos shared online by the Daily Mail on Friday, Travis Kelce has arrived in Buenos Aires for Swift's concert.
Earlier, however, Travis Kelce's attendance at Patrick Mahomes' charity gala on Thursday had people doubtful of his appearance in Buenos Aires. Of course, a few fans remained hopeful of Kelce's attendance at Swift's show.
With three performances in the city until Nov. 11 alongside Sabrina Carpenter, Swift will fly to Rio De Janeiro, Brazil next.
Considering Kelce and Swift's packed schedule for the next few months, it might also be difficult for the two to meet if not for a bye week or break in Swift's Eras Tour schedule.
One NFL personality who appears to have come on board Kelce's trip to South America is New York Giants legend Eli Manning.
Manning told People Magazine:
"I think for him to travel, there's nothing wrong with traveling, going somewhere. Hey, if he wants to go and support his girlfriend and see her play a concert, I've got no problem with that."
The NFL legend added that a bye week is a great time to get away from football.
"It's the time to rest the body, rest the mind a little bit, recharge yourself to get ready for that second half of the season," Manning said of Kelce's trip.
---
When will Travis Kelce's Chiefs play next?
After the Week 11 bye, the Chiefs will be in action on Monday Night Football in what is expected to be the week's highlight. Next week, Kansas City will take on the Philadelphia Eagles, marking the first time the two teams will meet since the Chiefs beat the Eagles in the Super Bowl 38-35. The game will be held at Arrowhead Stadium.
It remains to be seen if Swift will attend this marquee showdown, though it could be a tall order for the 12-time Grammy winner. As part of her international tour, she will be in Brazil that weekend, with one show in Rio De Janeiro on Nov. 19 and another in Sao Paulo on Nov. 24. Swift then has consecutive concerts in the city on the 25th and 26th as part of the last leg of her tour for the year.
She will resume touring in the new year in February when she flies to Tokyo.