The news of Elon Musk's biopic, that too by the fabled A24, which has gained a tremendous fanbase in recent years, already has the entire internet buzzing. But some lingering questions remain about the biopic, like the lead. The biopic will be based on Walter Isaacson's authorized biography of the controversial tech mogul, published in September.
Moreover, Darren Aronofsky, one of the most critically acclaimed directors in the festival circuit, has also reportedly signed up for the project. Aronofsky is fresh from his Oscar-nominated film, The Whale, which also earned a resurgent Brendan Fraser an Oscar. This, combined with the captivating narrative of one of today's most intriguing individuals, it sets the stage for a compelling film.
But the question, for now, remains- who will play the eccentric billionaire?
Since the news broke on Twitter, fans stepped forward to put in their suggestions about the same, making way for some hilarious and serious considerations.
*Note- Most fan reactions to this question are ironic and meant to be funny.
---
Who should play Elon Musk? Here's what fans think
Out of the multitude of actors being considered in Hollywood, here are some that fans believe would suit the character.
1) Kevin Durand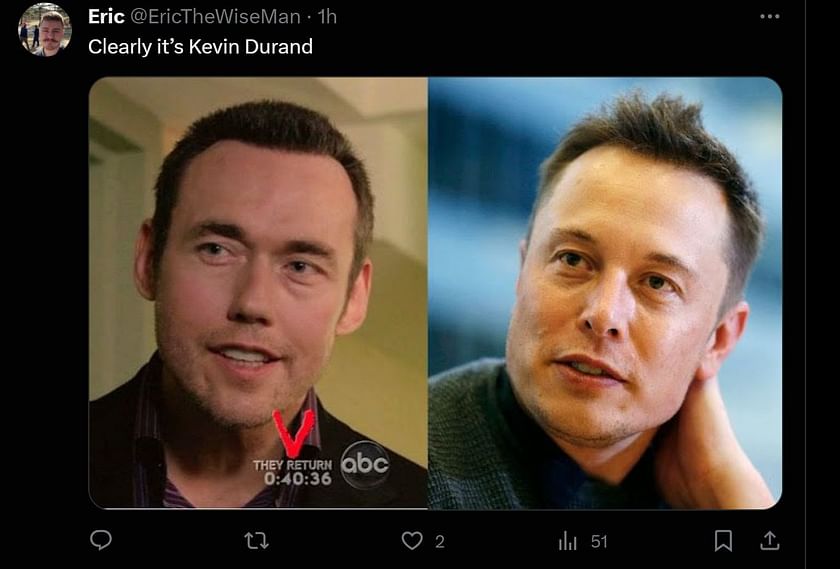 One of the actors mentioned multiple times by fans is Kevin Durand, and it is quite apparent why. Apart from being a talented actor who can fit into A24's style of filmmaking, the Canadian actor has the look that could go well with Elon Musk's character.
With a little prosthetic, he may end up resembling the business mogul.
Best known for portraying Vasiliy Fet in The Strain, Joshua in Dark Angel, Martin Keamy in Lost, and Fred J. Dukes / The Blob in X-Men Origins: Wolverine.
---
2) Adam Driver

Another name that popped up multiple times is Adam Driver. The talented actor, who has worked with many of the prominent names in Hollywood, is no stranger to biopics. His acting skills also put him on par with some of the greatest actors of this generation.
It is no secret that he will be able to pull off any acting role but his resemblance to Musk may be holding this one back.
---
3) Kieran Culkin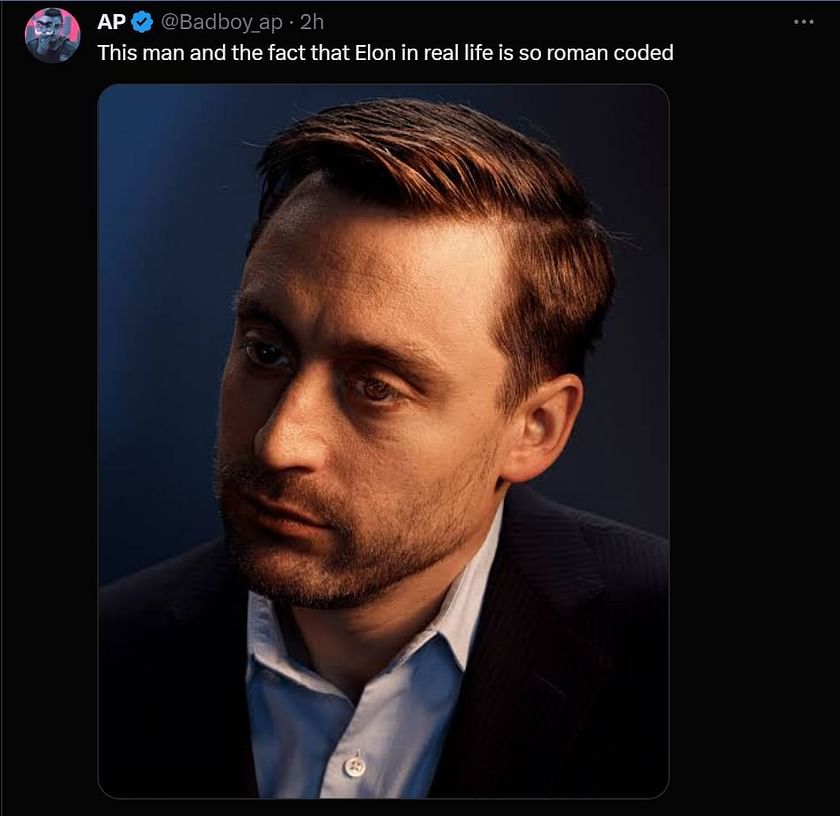 A tried-and-tested actor in the eccentric billionaire role, Kieran Culkin's inclusion in the comment section is justified. It is also easy to imagine Succession's youngest Roy taking up Elon Musk's role in a biopic.
Apart from his experience, Culkin's acting skill is also worth noting.
---
4) Kathy Bates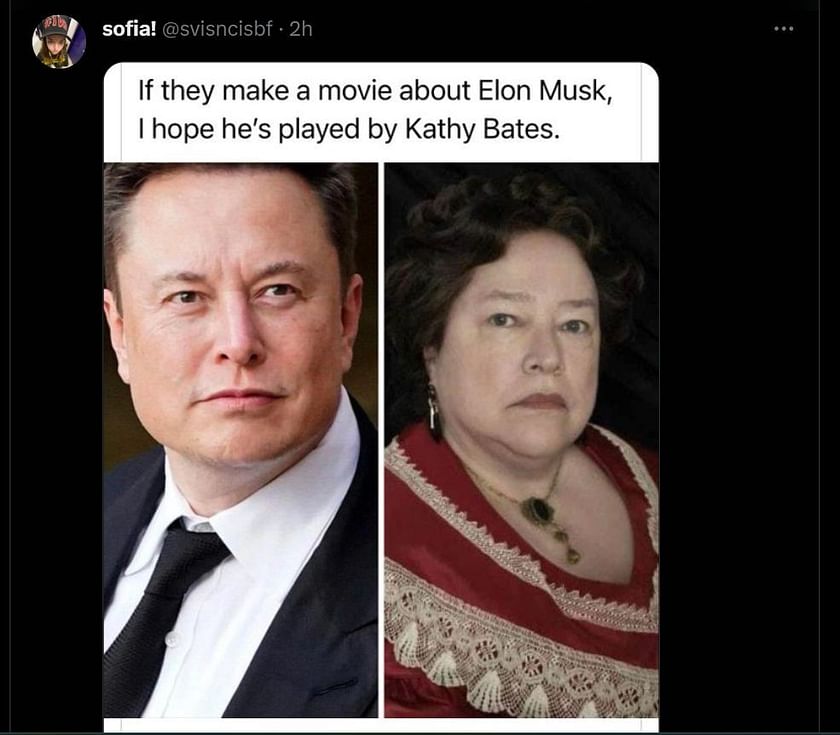 Coming to the funnier reactions now, Kathy Bates' resemblance to Elon Musk has come up even before this film was announced, so unsurprisingly, many fans put her in contention.
While it would take a miracle to see Bates play Musk, it would be the most entertaining thing if it happened.
---
5) Elon Musk
Such is the influence of the man; the most suggested actor to take up the role of Musk is Musk himself, almost ironically rounding off the list.
It is too early to say that this won't happen. Either way, this decision can go smoothly.
---
More details about the Elon Musk biopic should be released soon.
Edited by Arshjot Kaur Nagpal